Posted by Wicked Fabrics on 7th Jul 2017
You've probably seen the label "GOTS" and "OEKO-TEX" thrown around in the fabric world but what do these standards mean and is it important? I know some of my customers have taken initiative to find out what its about but many are still unaware of GOTS and OEKO-TEX! If you sew for kids and passionate about learning more about the textiles you use then read on.
The simplest way to explain it is they are both standards that is managed by individual organisations which is recognised worldwide in the textile industry.
GOTS - Global Organic Textile Standard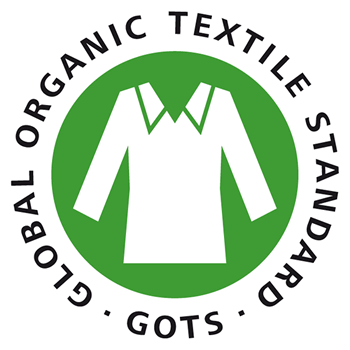 The Global Organic Textile Standard (GOTS) is the world's leading textile processing standard when it comes to organic fibres. It defines high-level environmental criteria along the entire organic textiles supply chain and requires compliance with social criteria.
In order to be certified, textiles must contain a minimum of 70% certified organic natural fibres. All chemical inputs such as dyes and auxiliaries used must meet a set of environmental and toxicological criteria along with waste water management treatment plan for any wet processing involved. The choice of accessories is limited in accordance with ecological aspects.

A textile product that is carrying the GOTS label "organic" must contain a minimum of 95% certified organic fibre where a product carrying the GOTS label "made with organic" must contain a minimum of 70% certified organic fibre.

GOTS certification covers the whole textile process include fair labour practices (no child labour!) and the assurance that there is no known toxic substances used as part of the manufacturing process and therefore safe for humans.
OEKO-TEX - Standard 100 by OEKO-TEX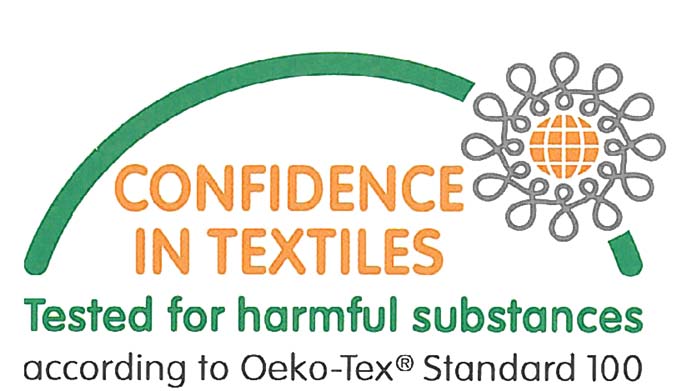 The STANDARD 100 by OEKO-TEX® is a worldwide consistent, independent testing and certification system for raw, semi-finished, and finished textile products at all processing levels, as well as accessory materials used.
To obtain a OEKO-TEX Standard 100 certification, the textile needs to be free from more than 100 substances known to be harmful to human health. The standard takes into account the following:
Legal regulations, such as banned AZO colourants, formaldehyde, pentachlorophenol, cadmium, nickel etc

Other harmful chemicals that are not yet legally regulated

Requirements of Annexes XVII and XIV of the European Chemicals Regulation REACh as well as the ECHA SVHC Candidate List

Requirements from the US Consumer Product Safety Improvement Act (CPSIA) regarding lead.

Numerous environmentally relevant substance classes
The Difference?
GOTS is a global certification that covers "organic" texiles while OEKO-TEX is a global certification that covers "organic and non organic" textiles. Both have strict testing standards in place. If a product holds a GOTS or OEKO-TEX certification you can be confident that the product has gone through testing and is as safe as it can be for humans.
Author's Note
Before having children I had no idea about textile and its environmental and potential health impact. I saw pretty things and bought it! I had my first child in 2010 and everything changed. I was a stay at home mum with way too much time on my hands and the internet became my best friend.
Slowly I introduced cloth nappies into our daily routine (less waste right?) and went on to integrate other environmentally friendly house hold items into our lives. It was during my cloth nappy making days that I dived into the textile world. I learned about different fibre contents and the manufacturing process behind it. It wasn't until I started making clothes for my first born that I started learning more about the environmental and health impact and the curious being I am meant I needed to know more.

Fast forward a few years and voila! My love for learning and textile sees me running a small business selling ethical knit and stretch fabrics with a majority of it complying with GOTS or OEKO-TEX standards. Its so good that we have options!