Posted by Mia Cadusch (KidCute) on 20th Nov 2019
I purchased 1/2 metre of "Glitter" in Red OEKO-TEX 100 Cotton Elastane Fleecy French Terry Knit for a crop and bummie project (one of the outfits Monty will wear on Christmas Day) and realised the offcuts is perfect for a mini stocking that can be used as a treats bag during Christmas Day. You can make it as big or as little as you like, I used a generic stocking template that I found online via Google.
Step 1
Print your choice of stocking template (or draw one). Fold your fabric in half and place your pattern piece on top.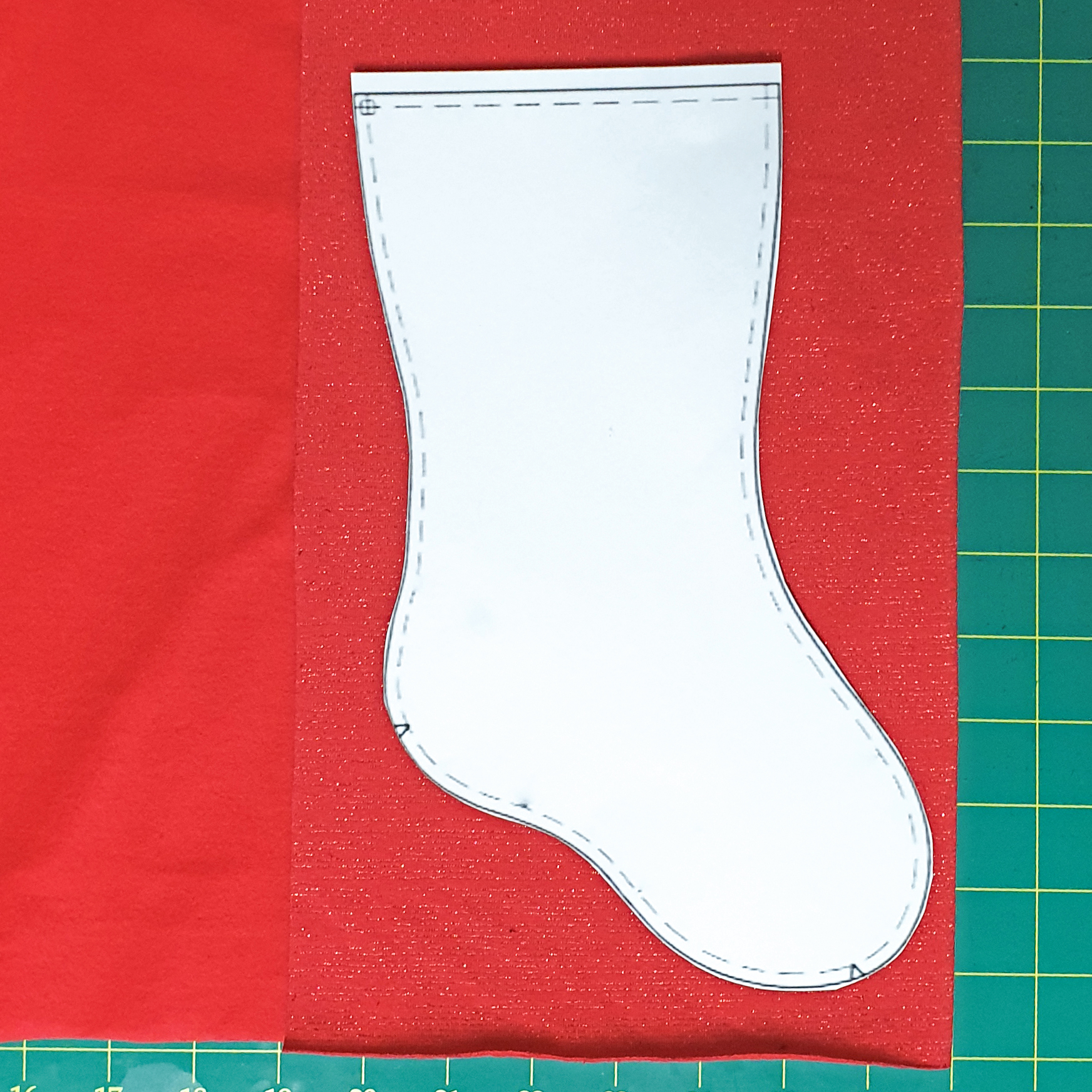 Step 2
Cut all the way around, this will give you two mirrored pieces. I've decided to extend the length and width a little by adding extra allowance all the way around.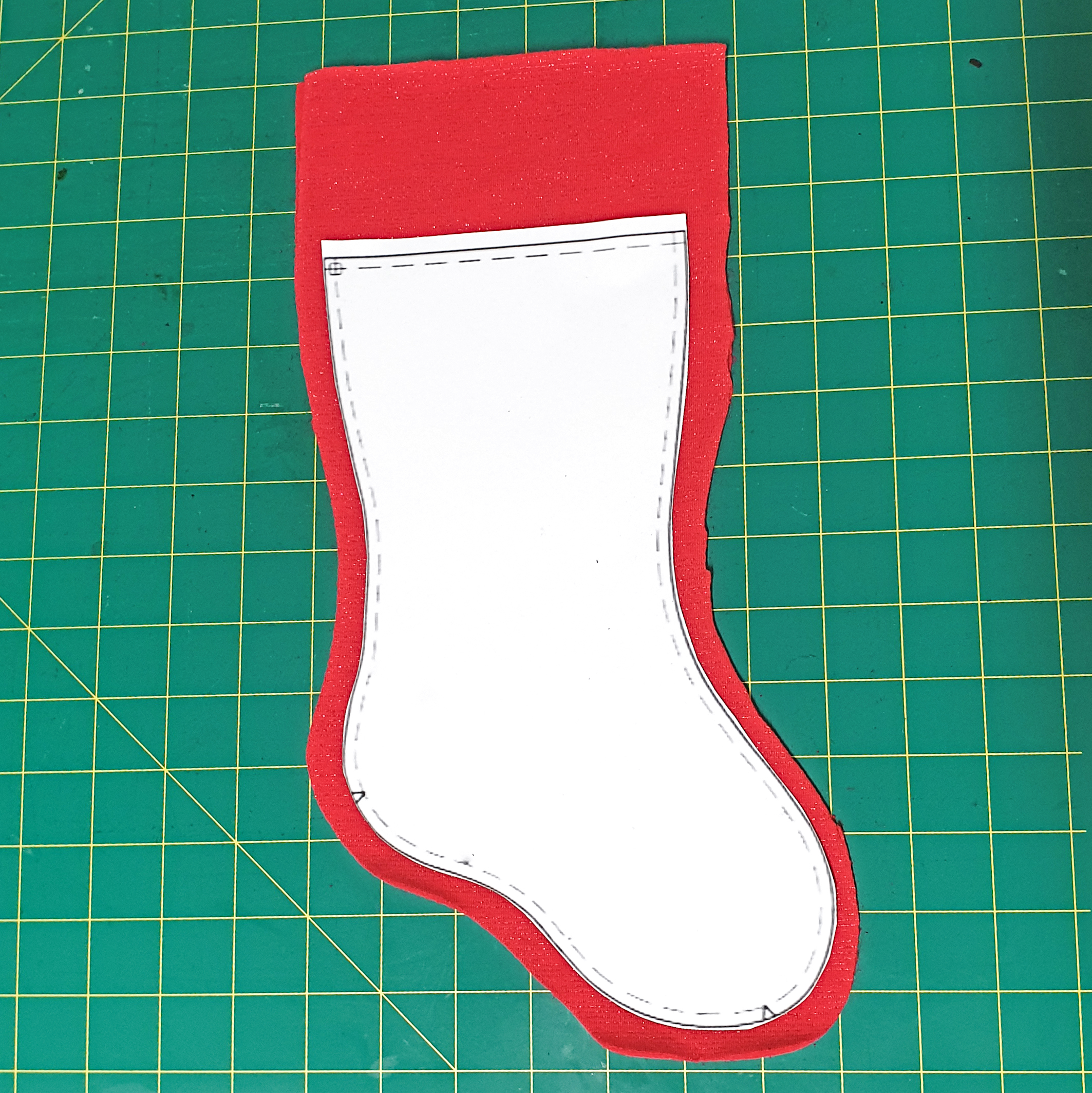 Step 3
Cut 1 hang loop. I cut mine a random rectangle (approximately 2" x 6") but you can make it as long or wide as your like. Sew it right sides together down the longest side and turn it right side out.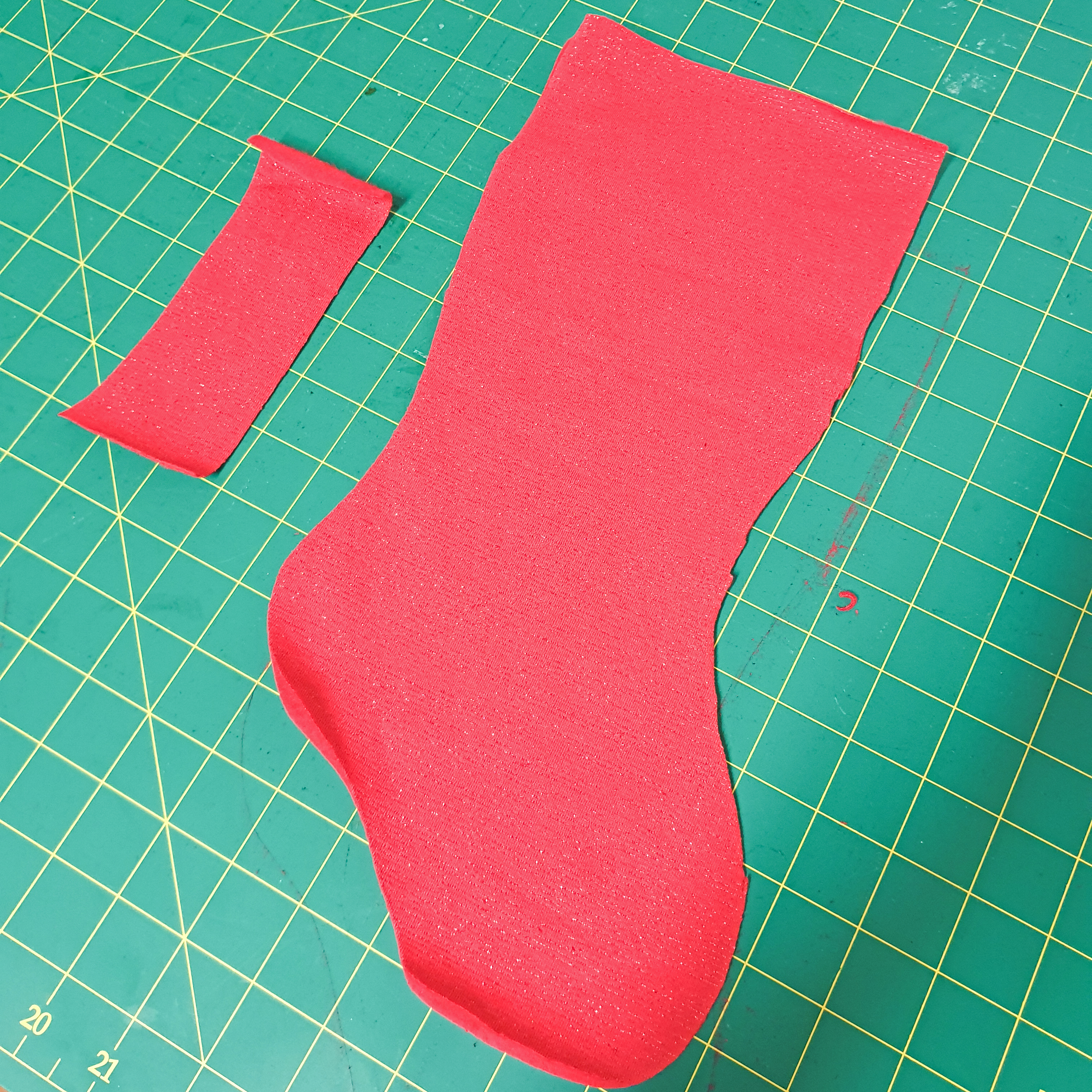 Step 4
Placing the stocking pieces right sides together, sew around the stocking except the top edge. Turn your stocking right side out.

Finish the top edge of the stocking using a 1" seam allowance. While you're hemming place your loop (folded in half) in place and stitch over it as part of your top stitch process. Alternatively stitch the loop in place after you've hemmed the top. Give it a press and you're done!
Personalise it by adding heat transfer vinyl and embellishments!