Posted by Wicked Fabrics on 30th Sep 2017
In very simple terms, it is a lofty double knit fabric made from polyester fibre with 2 way stretch. It is smooth, has low luster sheen and full bodied drape.
This fabric is very popular among high end fashion brands (yes, we are talking runway!) because of it's versatility and the body it gives to the garment. It is compared to neoprene a lot because of its lofty hand feel but neoprene is technically foam and not "fabric" and not as malleable as scuba.
I am positive you have come across scuba. It is everywhere. If you walk into Myer or David Jones and take a look around the ladies section you will find skirts and dresses made from this fabric. While it may not feel like regular jersey or french terry knit you will love the way it looks when it's on and because of that, in a very short period of time, it has found its way into my top 5 fabrics to play with. I made a dress out of Nora Scuba a couple of weeks ago and I love it so much! Perfect drape, skimmed over my "mummy curves" and best of all...so easy to sew and wrinkle free!
For the dress I ended up needing 1.5 metres of fabric. For AUD $36.00 plus 1 hour of sewing time I couldn't be more pleased.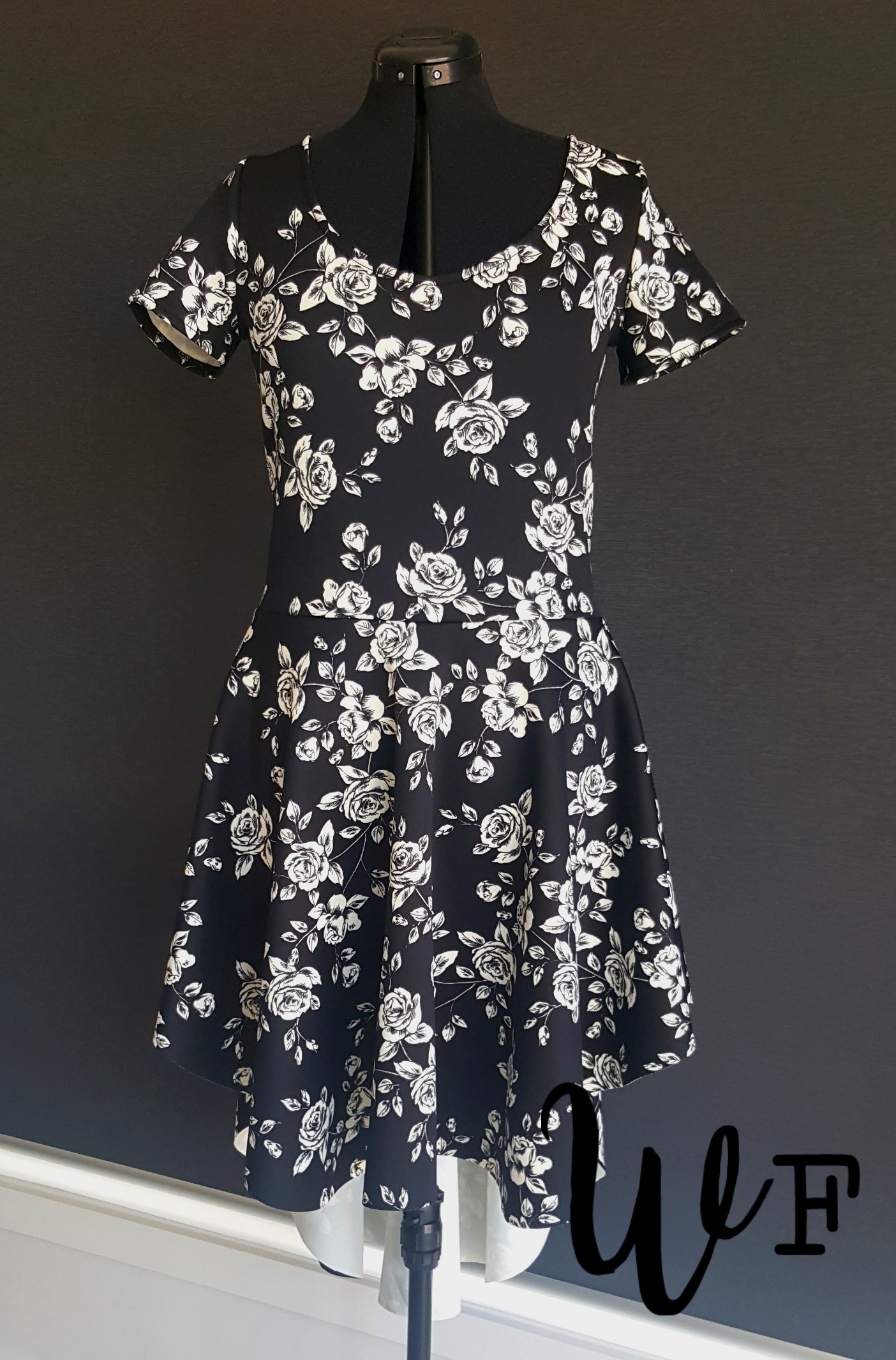 If you're after Spring/Summer prints in scuba knit I've just added Nora and Nessa to the web store at Wicked Fabrics. Fabric has over 70% horizontal stretch and is made from 95% Polyester and 5% Spandex which ensures it has great recovery! Seriously, this fabric is truly versatile. Think shorts, skirts and dresses as most of these items only require horizontal stretch. Don't forget it suitable for little girls too!

Quick inspiration pictures below of Nessa and Nora in action.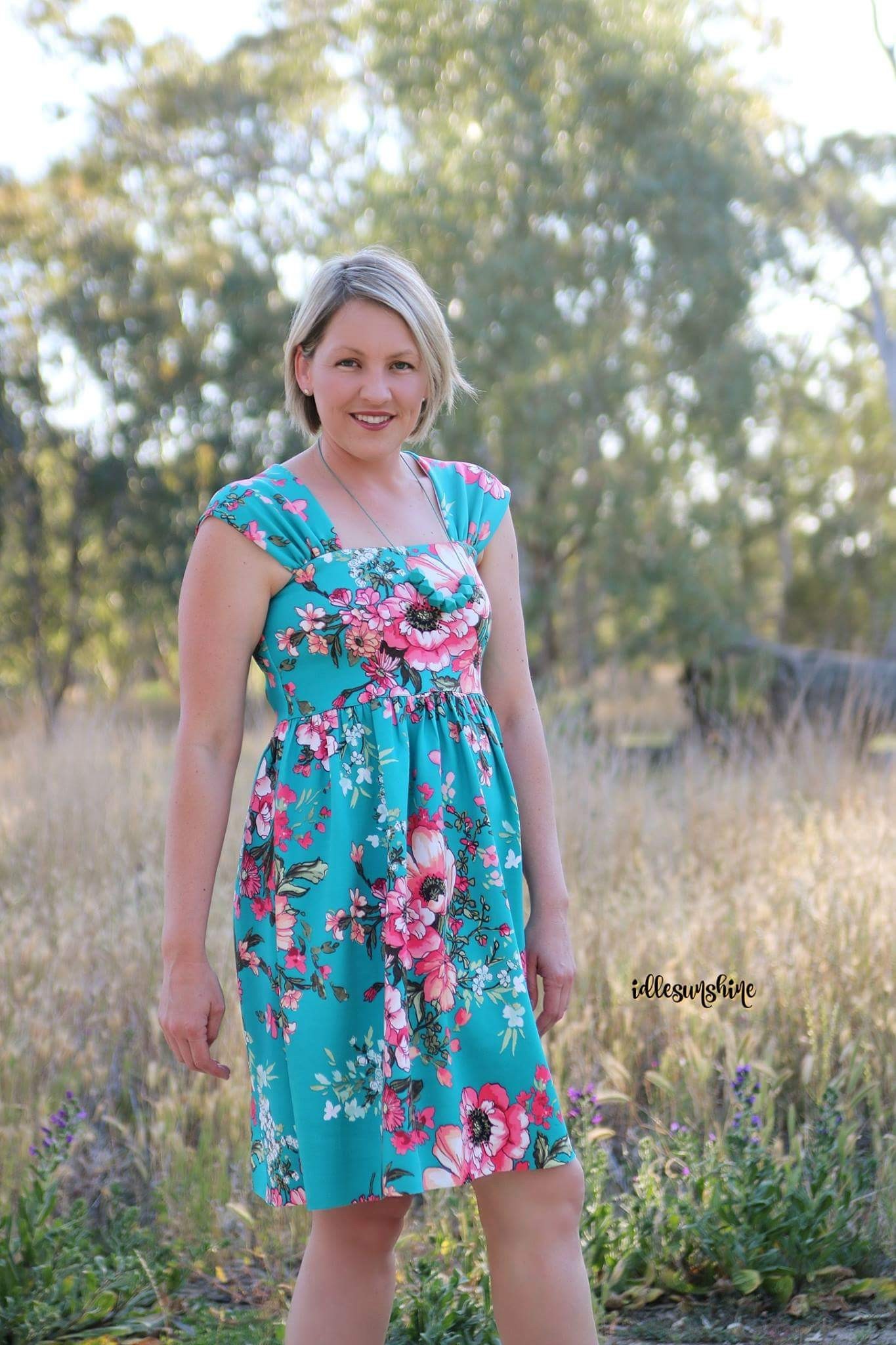 Brooke from Idle Sunshine Design modeling her gorgeous handmade dress made from NESSA Scuba Knit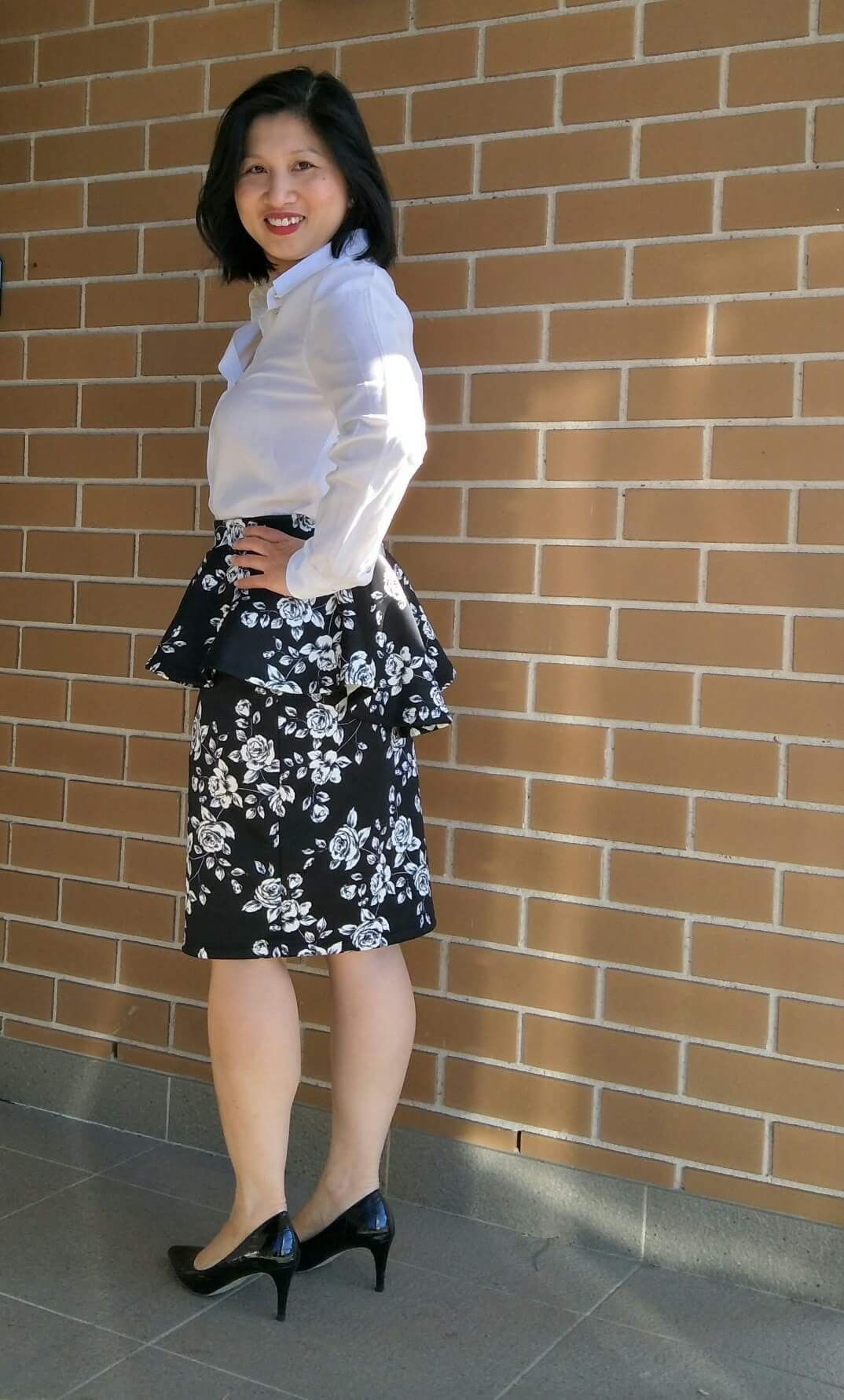 Thao from Little Cumquat modeling her handmade skirt made from Nora Scuba Knit

If you end up nabbing some, please feel free to join my facebook group and share away! I love seeing creation creations and by sharing your sewn garment, you get a chance to win store credit so why not hey?.