Posted by Mia Cadusch (KidCute) on 10th Jun 2020
Hi everyone, I'm Mia and I'm a pattern hacking addict! I've been working on a couple of Wamberal Sweater hacks and I'll love to share them with you.

If you haven't purchased the pattern yet, you can find it here.

Fabrics used in this creation is Plaids in Yellow Jersey, Navy Fleecy French Terry and Glitter in Navy Ribbing

First up is the ruffle skirt hack, one thing to note is the width of your ruffle. I love a boss ruffle, but for a more minimal look you could reduce the width or for super boss, add a bit more to suit your taste.

Wicked Patterns Wamberal Sweater + Ruffle Skirt
For this pattern hack I've used the normal bodice with hood and raw hem finish for the ruffle.
1. To create a template for the width of your ruffle you will need; plain paper, waistband pattern piece, scissors and a pen.
Take your waistband piece and lay it on the paper, mark the end and the top. Move the waistband piece so the start is now lined up with the end line you just drew, mark the top and end (your ruffle piece should be approximately twice the width of your waist band).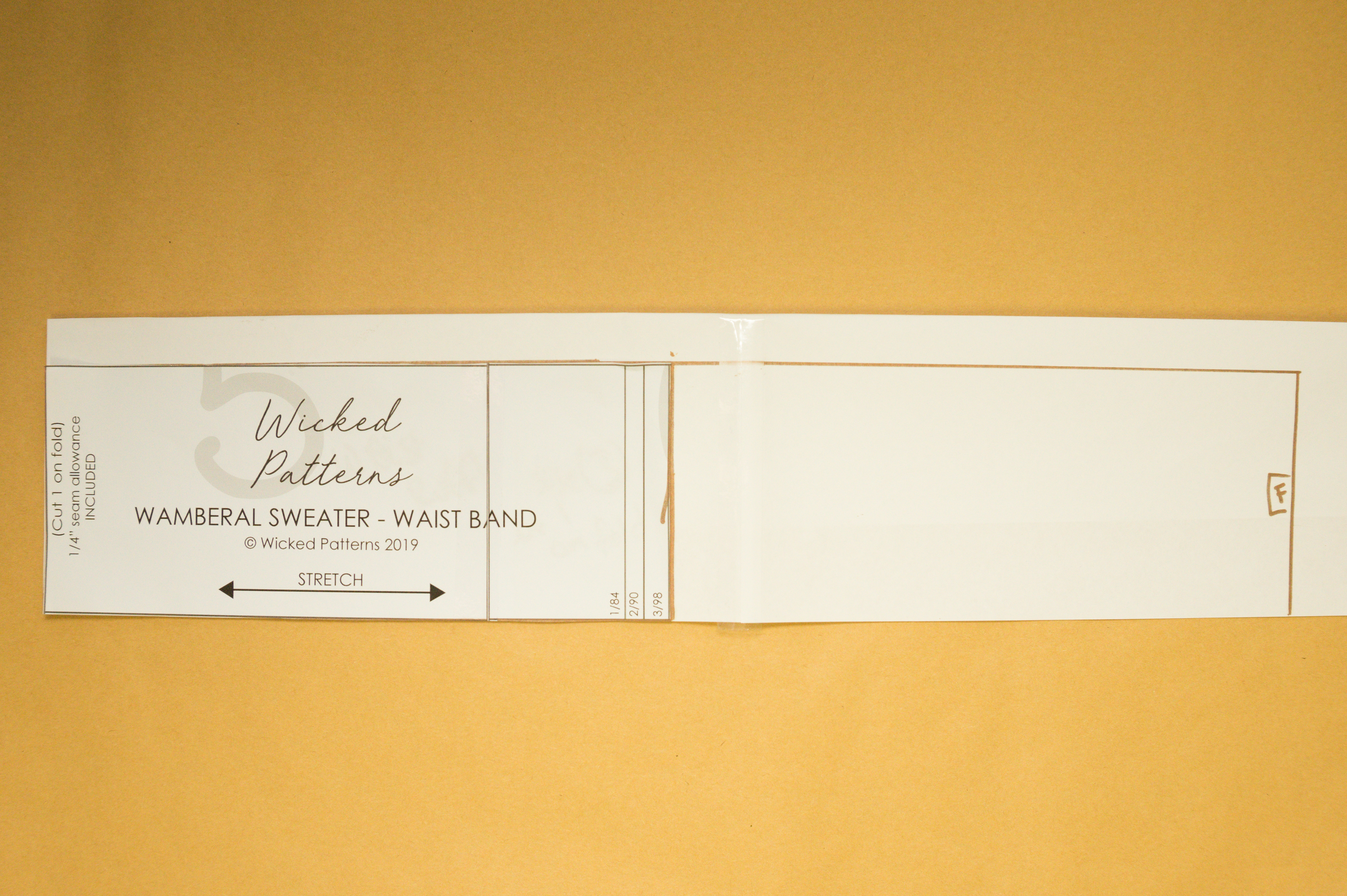 Cut your template and label as pictured. This how long you will need to cut your strip.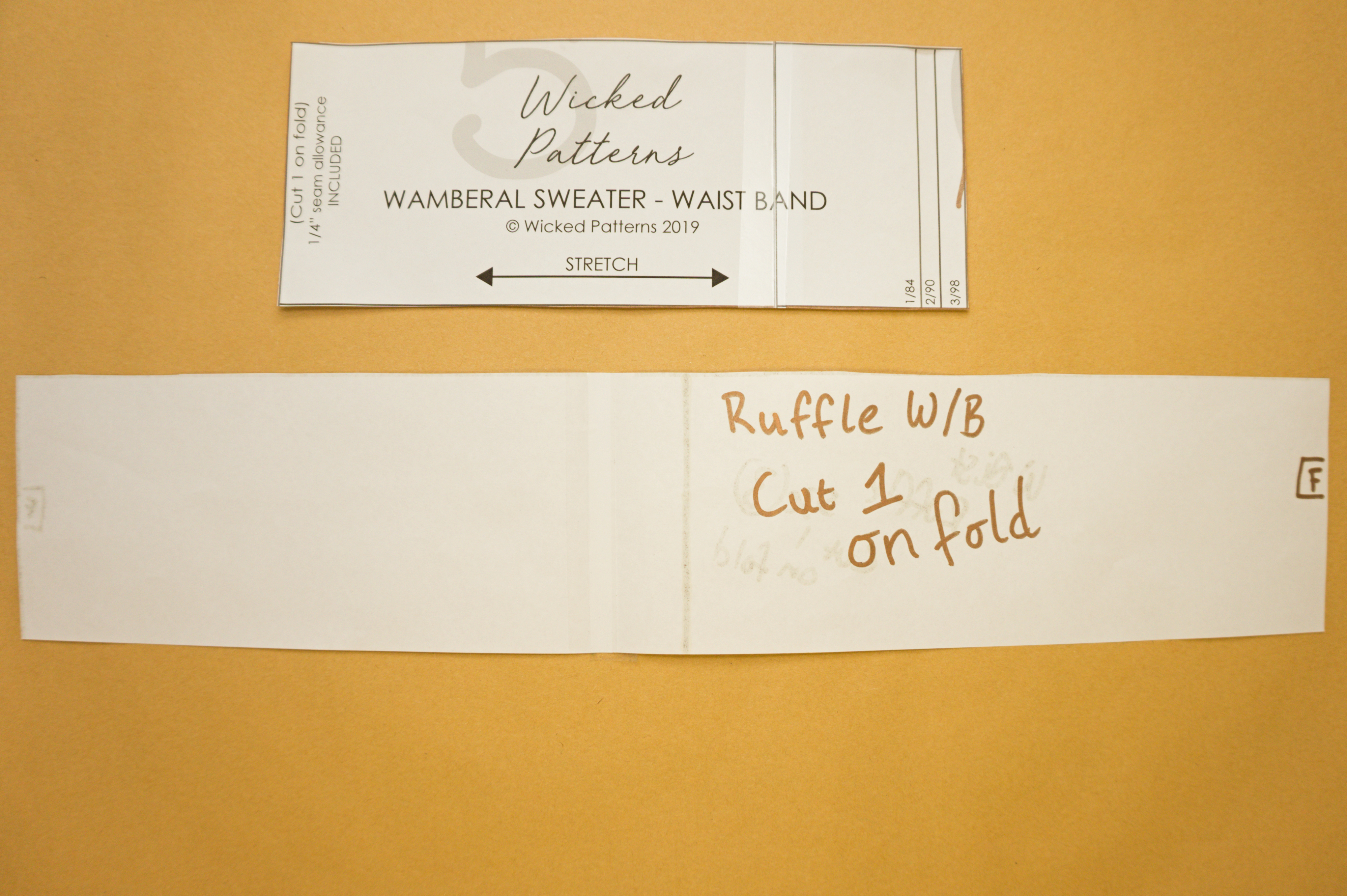 2. Cut your fabric and follow pattern instructions until you're up to attaching the waistband. Sew short ends of ruffle right sides together, now decide how you want to finish off the edge of the ruffle, hemmed, roll hem or raw. I'll be leaving it raw.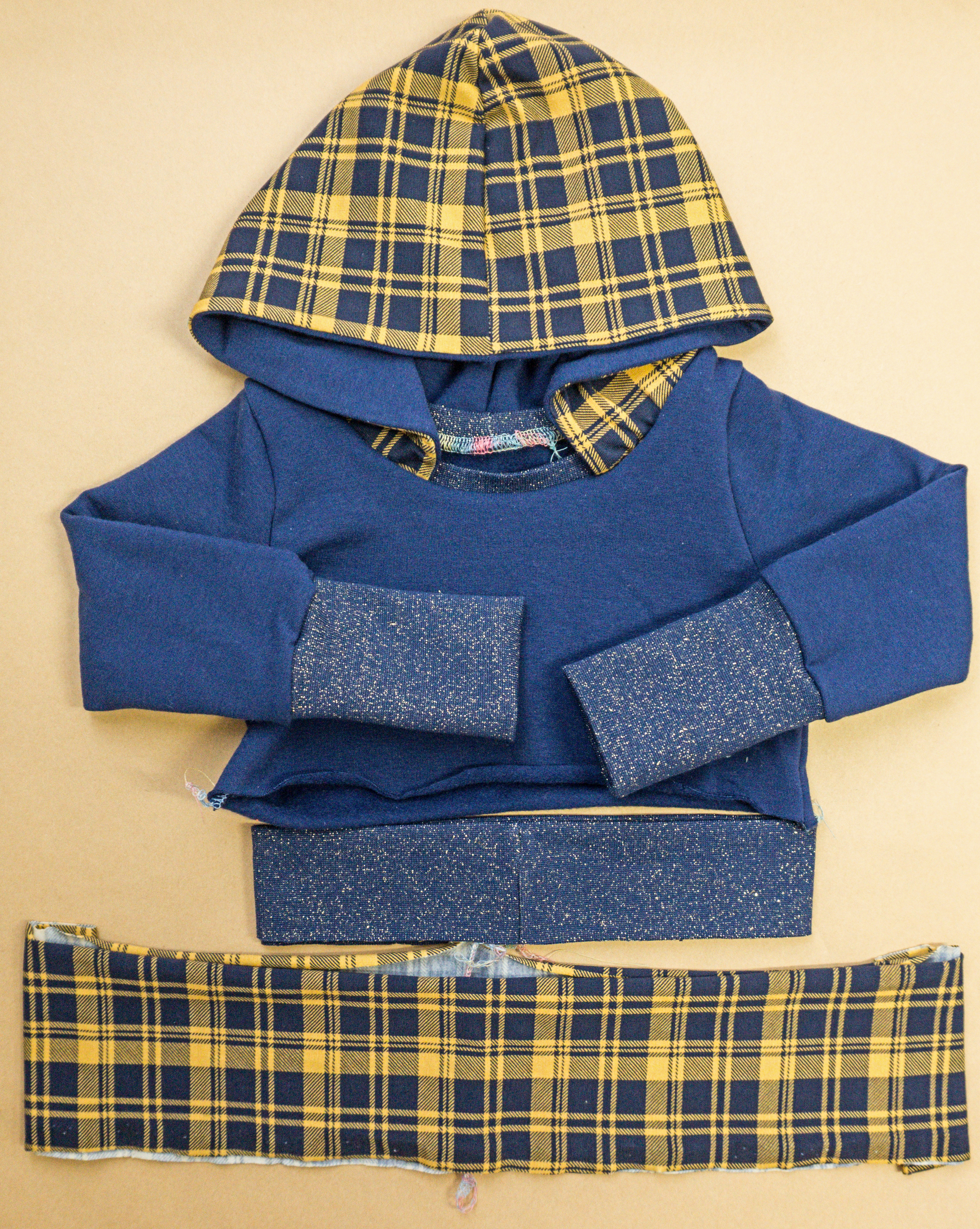 3. Do 2 rows of gathering stitches along the unfinished edge using your sewing machine, longest stitch length and highest tension. You may need to hand gather to get perfect width so it matches your bodice opening.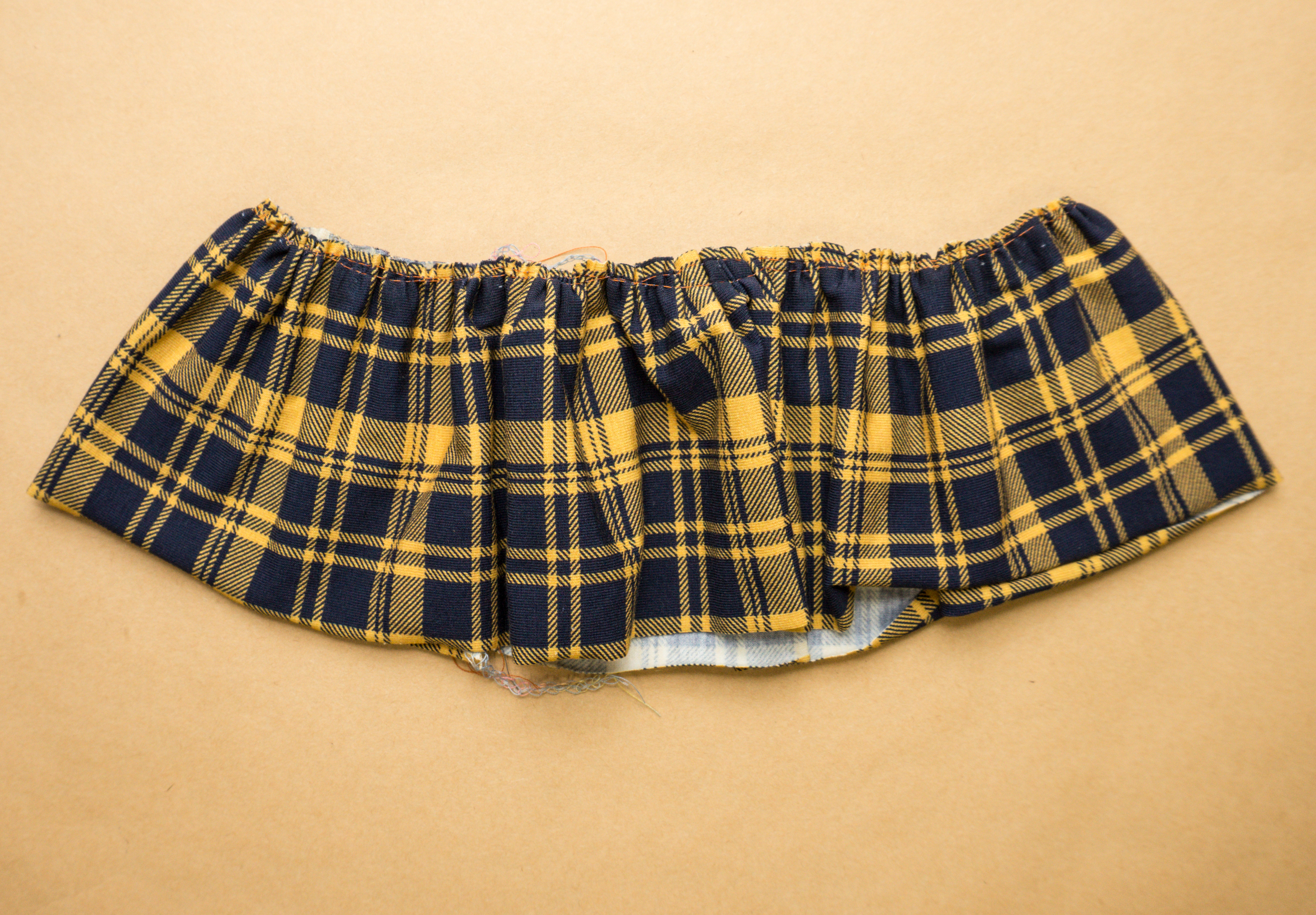 4. Pin and baste to the waist with right sides together, then add your waistband. Your layers should be: bodice + ruffles (right sides together) + waistband.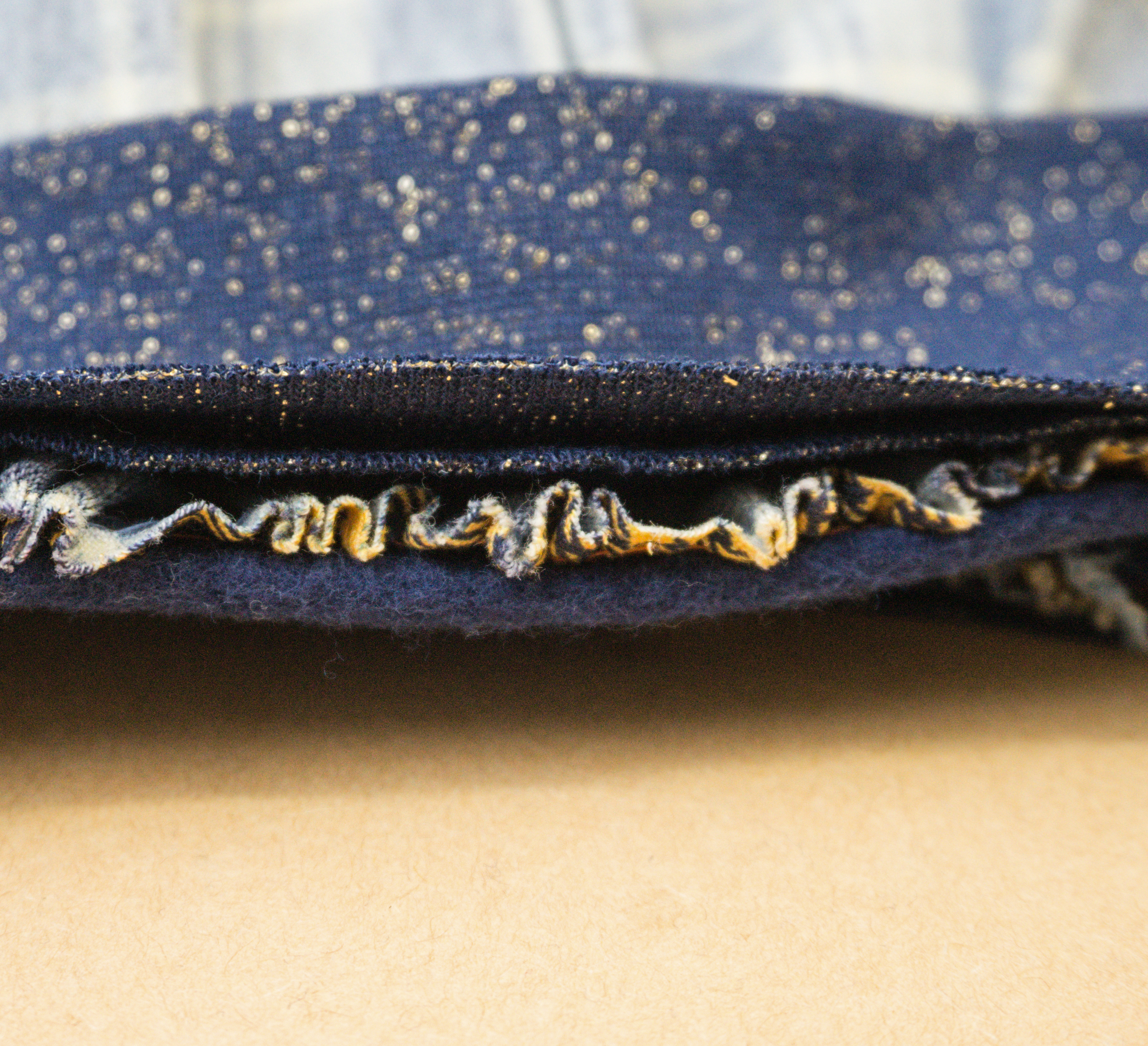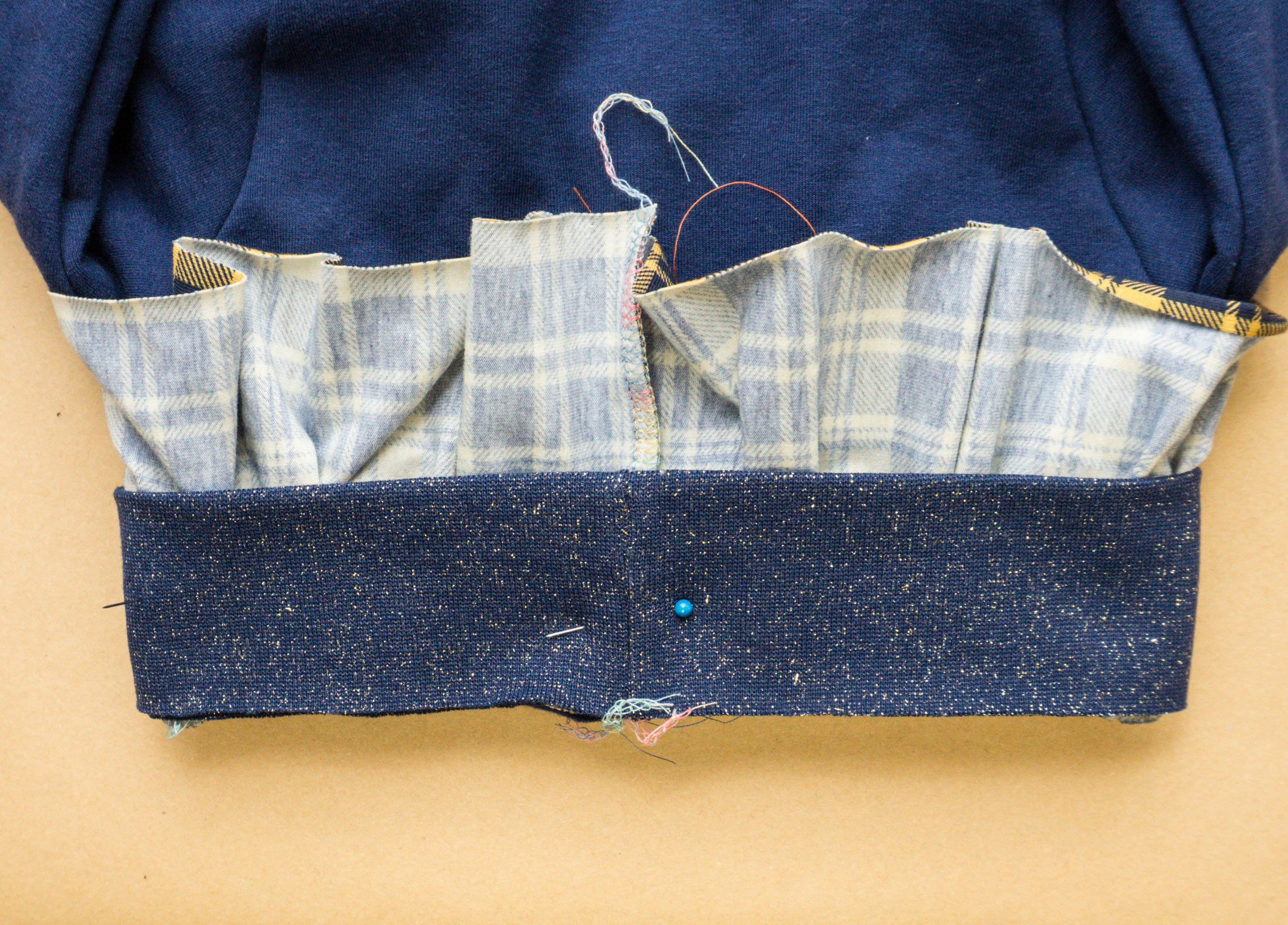 5. Now finish off your Wamberal following the pattern instructions, don't forget to press your ruffle at the end!

What I love about this method is that the sweater stays in place due to the waist band keeping her nice and warm. If you end up following this tutorial hash tag #wamberalsweaterhack so I can check out all your makes!