Posted by Wicked Fabrics - Vivi Richards on 10th Nov 2023
When it comes to crafting exquisite lingerie, underwear, or garments, the finishing touches matter. One such essential finishing touch is our collection of 10mm Picot Elastic. In this comprehensive blog, we'll explore the uses of this elegant elastic, why it's a must-have for your projects, and just how simple and impactful it is to use.
Unveiling the 10mm Picot Lingerie Elastic
At Wicked Fabrics, we offer the perfect embellishment for your lingerie and garment designs – 10mm Solid Picot Elastic in assorted colourways. Here's what makes this elastic a standout choice for elevating your creations:
Decorative Picot Edge: The defining feature of this elastic is its decorative picot edge. This delicate, looped trim adds a touch of sophistication and charm to your garments. It's not just an elastic, it's a finishing feature.
Matte Finish: The durable and stylish matte finish of this elastic ensures that it not only serves a functional purpose but also adds an aesthetic appeal. It's the perfect balance of form and function.
Versatile 5M Pack: Each pack contains 5 metres of this beautiful elastic, providing you with enough material to infuse elegance into multiple projects. It's a cost-effective solution for adding a touch of luxury to your creations.
Why Choose 10mm Picot Lingerie Elastic?
Perfect Finishing Touch: The picot edge adds a decorative finish to raw edges on garments, such as hems, giving your creations that professional and polished look.
Versatility in Design: Whether you're working on lingerie, underwear, or any garment, this elastic is a versatile choice that can enhance the overall design aesthetic.
Durable Elegance: The matte finish not only looks stylish but also ensures durability. Your garments will not only look good initially but will maintain their elegance over time.
Easy to Work With: Despite its intricate appearance, working with 10mm picot elastic is a breeze. Its simplicity in use belies the sophisticated look it imparts to your creations.
Simple Steps to Elevate Your Project
Using our 10mm Solid Picot Elastic is simpler than you might think. Here's a quick guide:
Measure and Cut: Measure the length you need for your project and cut the elastic accordingly.
Attach with Ease: Sew the elastic onto the edge of your garment using a simple small zig zag stitch. The picot edge will automatically create a decorative finish.
Versatile Applications: Whether you're adding it to the leg openings of underwear, the neckline of lingerie, or the hem of a garment, the picot elastic effortlessly elevates the entire look.
Experiment with Designs: Don't limit yourself. Play with different placements and applications to discover the unique ways this elastic can enhance your designs.
Ready to add a touch of sophistication to your projects? Explore our selection of 10mm picot lingerie elastic and let your creativity flourish!

And in case you are in search of an underwear pattern, you can find a couple of options available via Wicked Patterns or you can shop them directly via our website.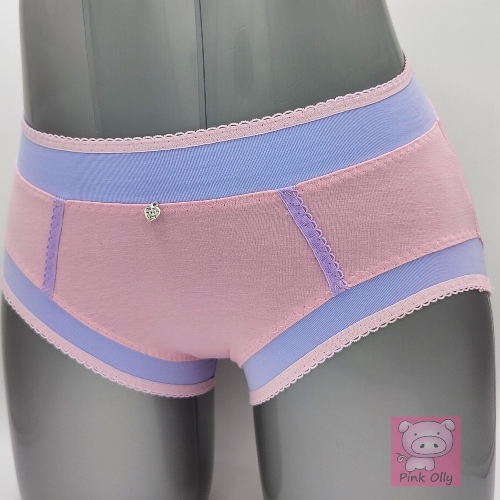 Underwear featuring 10mm Picot Elastic sewn by Pink Olly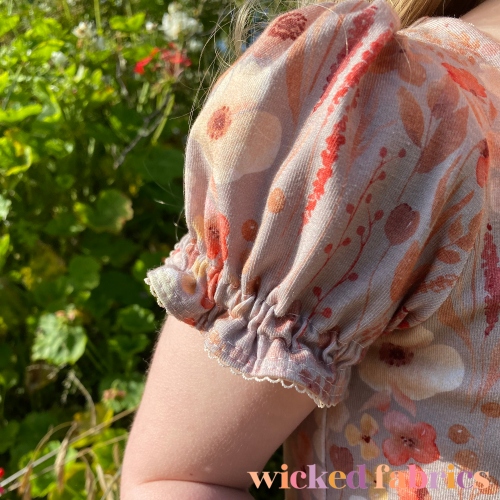 Decorative 10mm Picot Elastic Edge by Max + Lo Custom Clothing