Posted by Wicked Fabrics - Vivi Richards on 31st Jul 2021
Chances are, if you are reading this it means you are looking for ways to get your fabric stash in order. Don't worry, we've all been there!

A way to keep you accountable of your fabric stash is to "display it". When you're looking at it every day you will be reminded that you have fabrics in your collection that needs to turn into a sewn item. So what are some cool ways?

ORGANISE YOUR STASH BY: HANGING
Depending on how "big" your stash is, hanging your fabrics might work for you. Here are some inspirational ways to display your fabric:

Craftaholics Anonymous - Curtain Rod with Curtain Rings with Clips

This method is awesome if you have a small stash or you wanted to keep a small sample of stored fabrics on display. You can purchase curtain rods from Spotlight, Bunnings or local hardware store. Grab someone who is handy to help you set it up.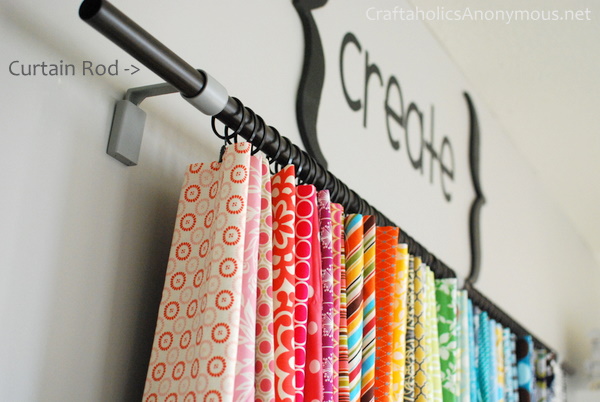 Diane Von Furstenberg Dining by Design - Rod with Coat Hangers
I love the look of this as you can get a fair bit on display when it's on hangers and it'll make a fantastic feature wall in the studio. However, since I lack space this is something I can look forward to if I get a chance to design another sewing studio (one can dream) but maybe this works for you?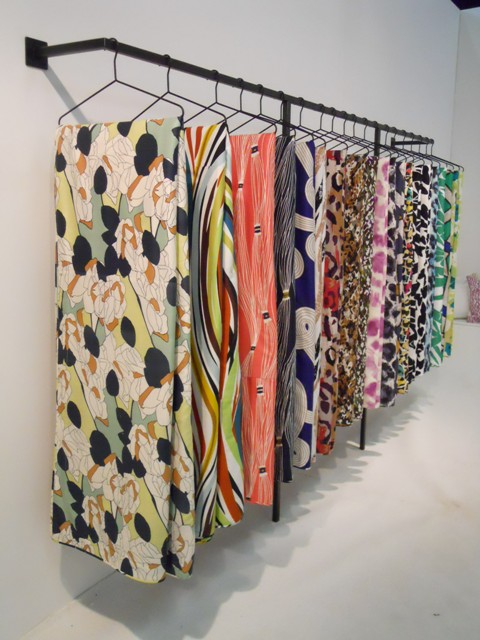 Ish and Chi - Skirt/Pants Hangers in a Wardrobe
A practical solution if you have a spare bedroom with a built in wardrobe or space to set up a DIY one. Plus side is you can close the door and keep it neatly hidden away.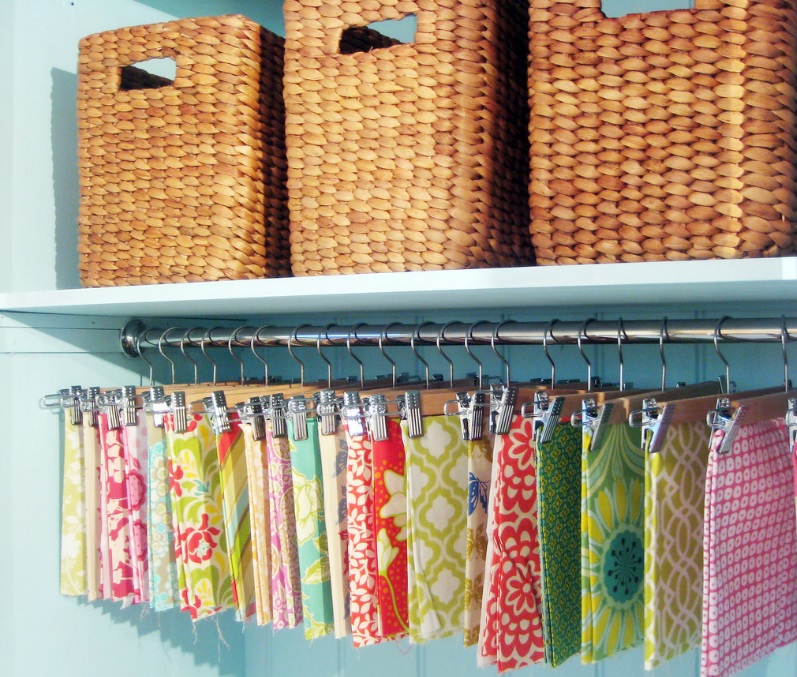 ORGANISING YOUR STASH BY: FOLDING
Based on the fabric stash most of my sewing friends have, this is the most popular way of storing our fabric hoard. Here are some ideas to make it prettier:
My Fabric Obsession - Plastic Storage Drawers
These plastic drawers are lightweight and reasonably priced making it a great option for those who are needing a solution that looks nice.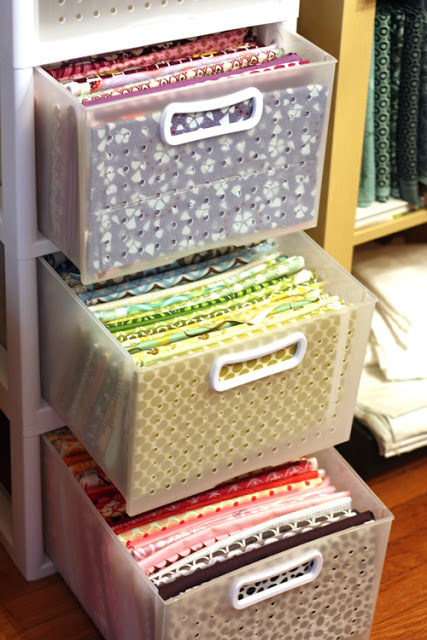 Fabric & Family - Wire Drawer Storage
Wire Drawers comes in many different sizes so you have high chances of finding one that will fit underneath a standard table top.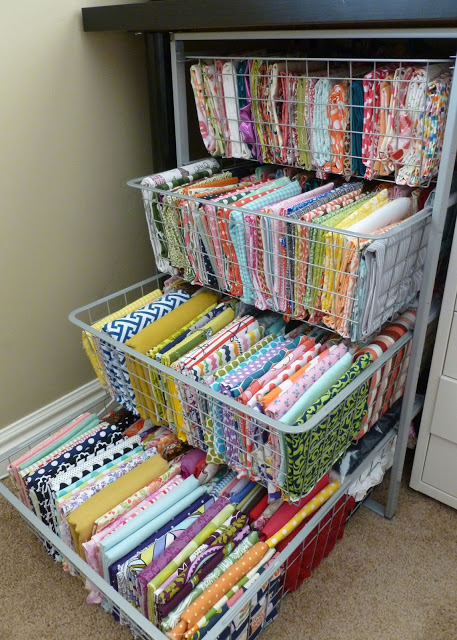 The Thinking Storage - Fabric Filing Cabinet
This one is my favourite as I like to keep my fabric stash out of sight yet easily accessible. Not the cheapest solution available as it'll mean going out to purchase it vs upcycle/reusing items from around the house but if you can justify the cost by making it a fabric and pattern storage solution it softens the financial blow a little right?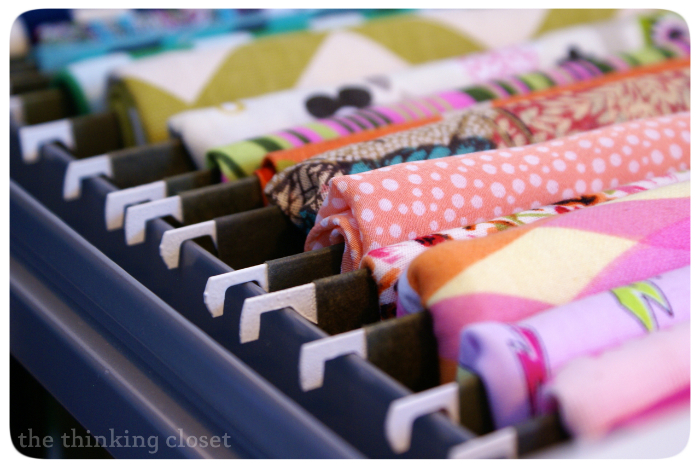 What I love about these ideas is that its easy to go through your stash without disrupting the remainder of your fabric stash!
Now that you have your fabric stash neatly stored away how are you going to keep account of the order you've stored your fabric? Well I have a freebie download for you that might help.....
You can download these two freebies from the website. These digital papers designs are ready to print, no set up required except a PDF reader. Print on your preferred paper or art board, cut your fabric swatches and start cataloging your fabric collection. Put it in a arch lever folder and number your tubs/drawers or hangers, it's that easy!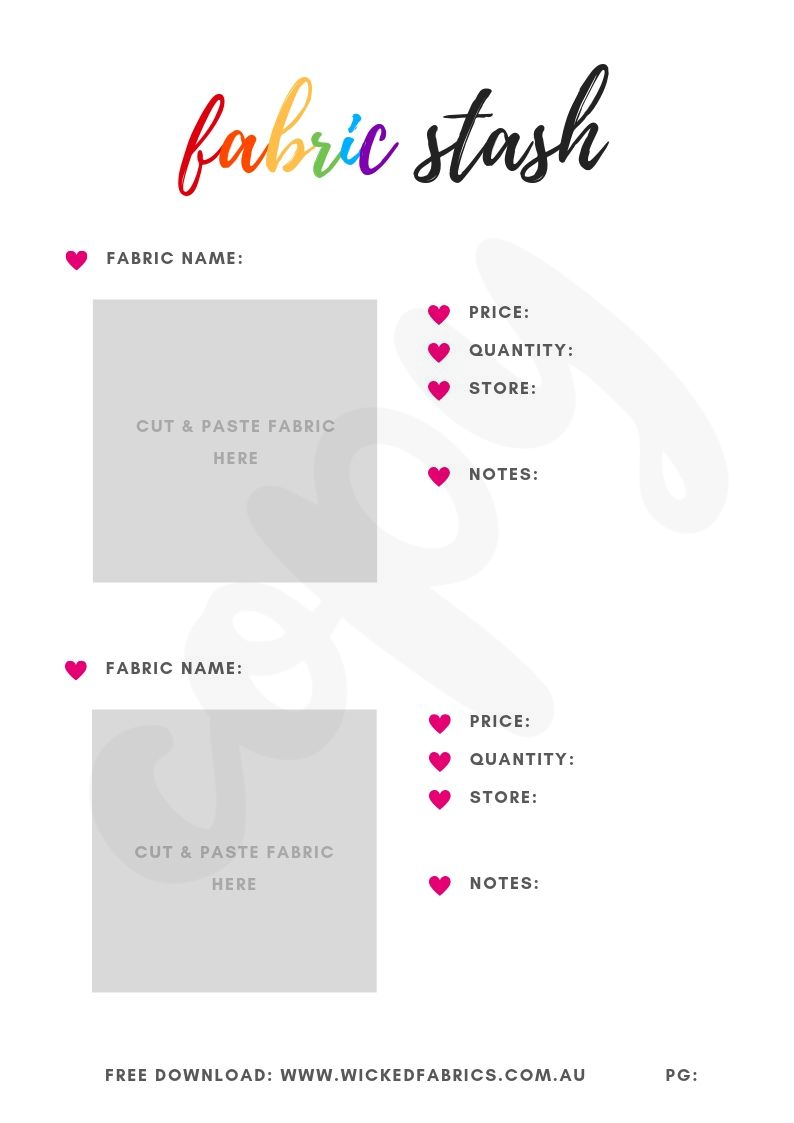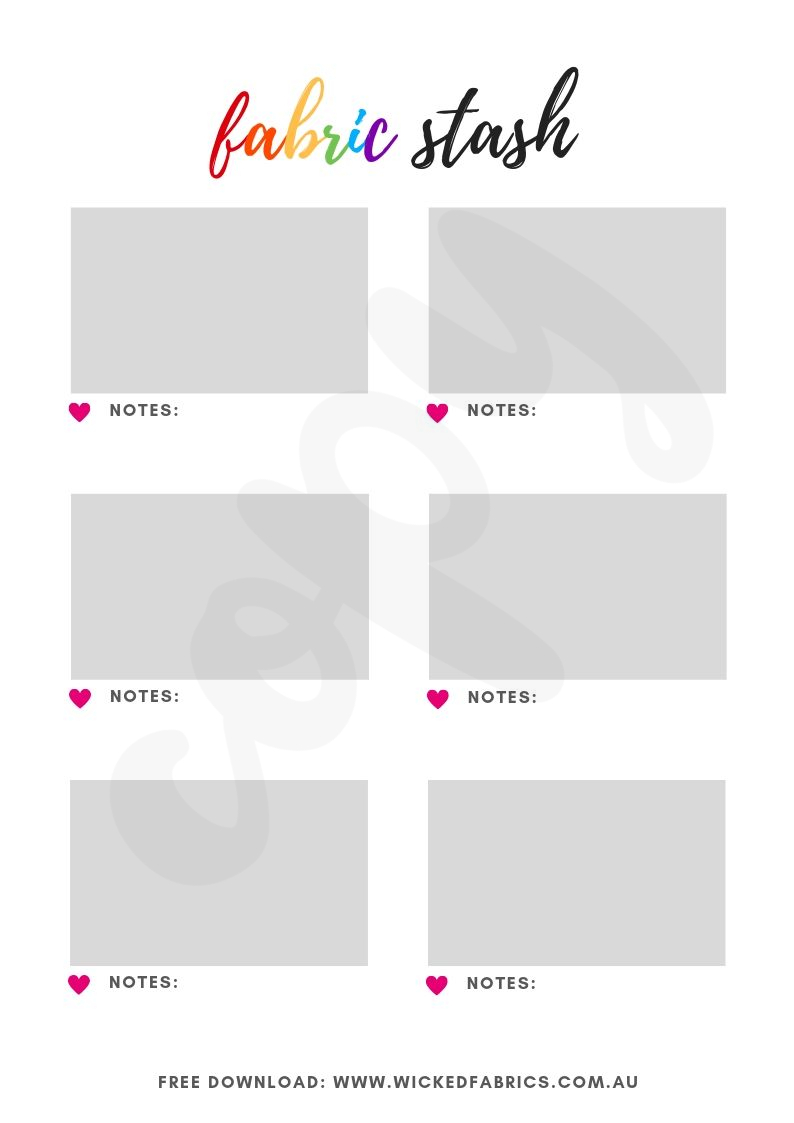 If you end up downloading this freebie, I'll love to see how you ended up using it! Show me a picture of it in action and tag me @wickedfabrics #wickedinthewild for a chance to be featured via my Instagram/Facebook account!