Posted by Wicked Fabrics - Vivi Richards on 24th Jul 2021
If you consult Google, you'll find a variety of eyelet sizes and tools available in the market place however, I chose Hemline because it is a brand that I know is reliable and the quantity for a starter kit is "just right".
Hemline offer starter kits in a variety of sizes but based on the type of items my customers sew I thought the 8.7MM might be most versatile for kids wear, adult wear and general decor.
The eyelets 8.7MM starter kits comes with:
Eyelets (24)
Washers (24)
Application Tool
and its all packed in a handy case so that you can keep all your bits and bobs together. You will need a hammer to apply the eyelets (FYI).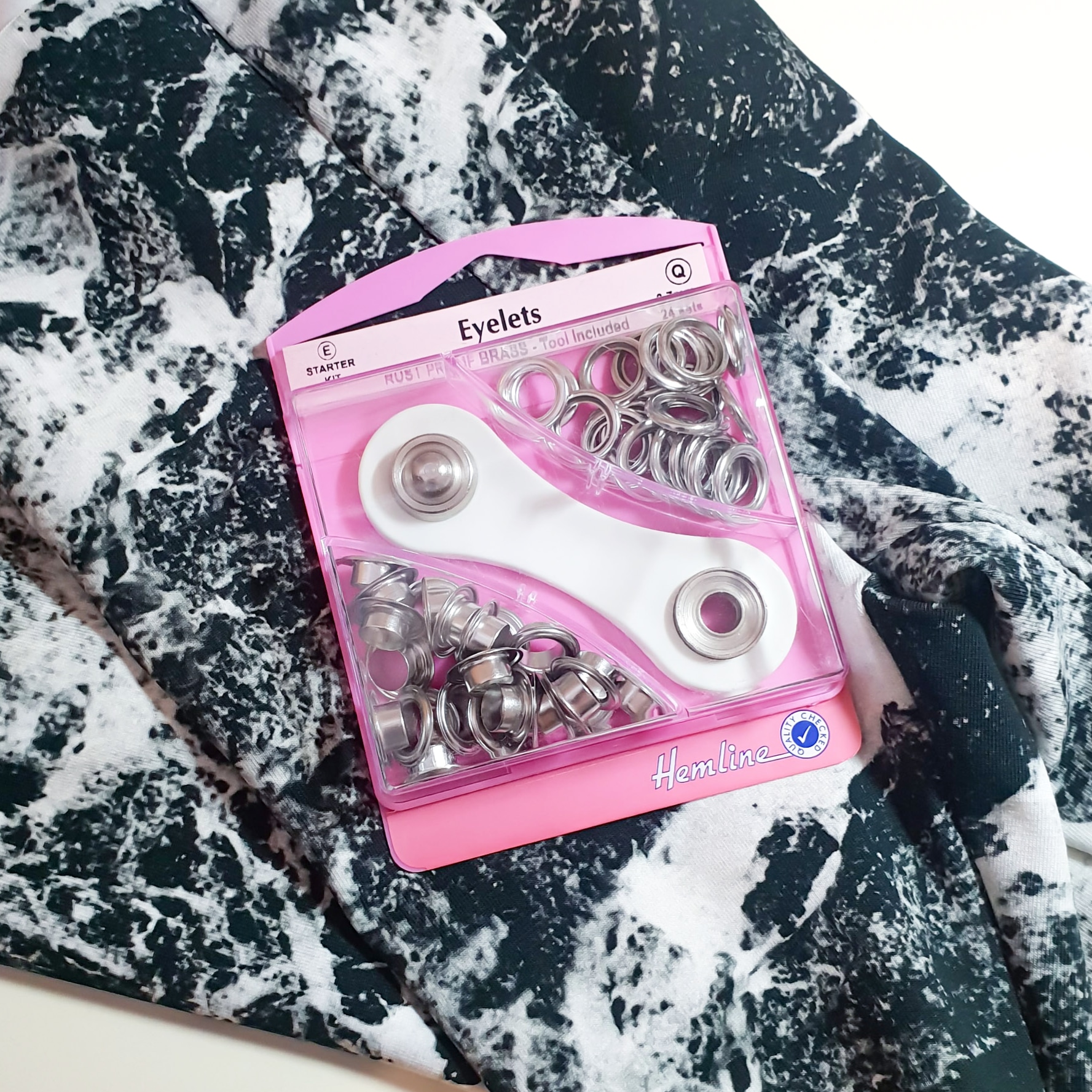 I decided on a pair of shorts out of cotton elastane jersey as my first tester item. I applied 2 eyelets to the fabric waist band so I could add a faux drawstring for aesthetic purposes.

I love how it's turned out! I made the "drawstring" out of offcuts of the same fabric by plaiting it.

What do you think?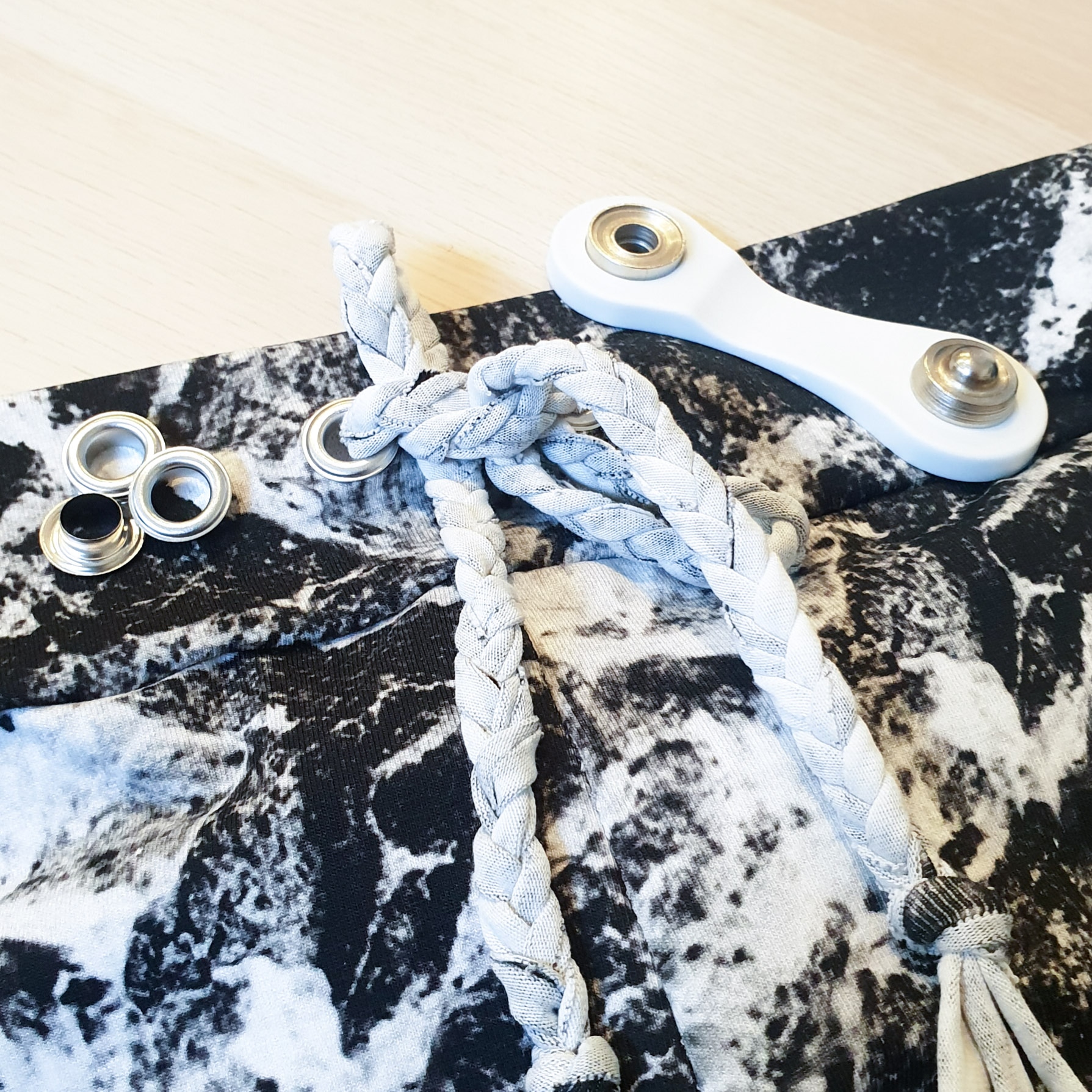 If you end up purchasing an eyelet starter kit, I'll love to see what you make and how you ended up using it! Show me a picture of it in action and tag me @wickedfabrics #wickedinthewild for a chance to be featured via my Instagram/Facebook account!